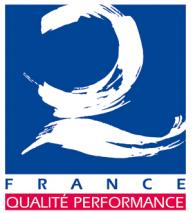 Each year AFQP honours the institutions that put operational excellence at the heart of their strategy to improve their performance.
For 2019, ENSCM and the component institutes of the Chimie Balard Cirimat Carnot Institute are amongst the finalists for the Operational Excellence Prize!
Operational excellence includes all of the operational actions that draw attention to, measure and reinforce the efficiency of an organisation, and in so doing improve its competitivity and performance. For business partners this excellence, also attested to by the recent renewal of the ISO 9001 certificate (2015 version), guarantees the effectiveness of the partnerial relationship.
The quality management experience gained since 2012 by ENSCM and the Chimie Balard Cirimat Carnot Institute has led them to candidate for this prize, for the full range of their activities (Research, Teaching, Technological platforms, Valorisation).
Members of the AFQP jury visited ENSCM on 16 January 2019, as part of the evaluation process.
Winning the Operational Excellence Prize in the category of public organisations would recognise the efforts of all the personnel involved, as well as validate the effectiveness of management. The aims are not only to improve internal organisation and procedures, but also the quality of the services offered to the public, whether teaching or research-related.
The winner of the Operational Excellence Prize will be announced 30 January 2019.
—
Find out more about the services that the Chimie Balard Cirimat Carnot Institute proposes to businesses for their projects involving chemistry and materials.